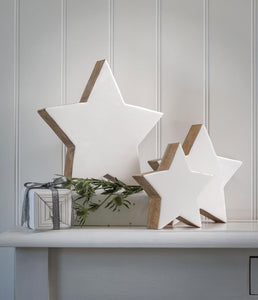 Look at these star beauties!

Set of 3 mantel piece stars in solid mango wood with enamel glossy style white fronts. Large 26x28 x 3.6cm. Medium 21 x 21 x 3.5 cm. Small 16 x 16 x 3.5cm
Can be sold individually or as a complete set of 3! set of 3 includes 1 of each size.