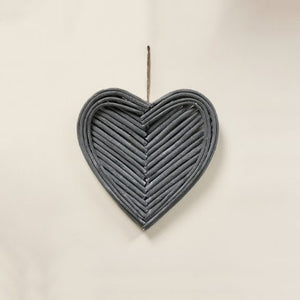 Gorgeous grey washed Twig Heart, 40cm 

A gorgeous hanging heart decoration made up of natural twigs in a pretty pattern With its added grey tone and jute string hanger, this hanging heart is sure to bring a Rustic Charm to any space. Can be hung from the jute or simply hang from the twigs behind depending on the look you desire! 

approx 40cm in size 
please note these are a distressed item.