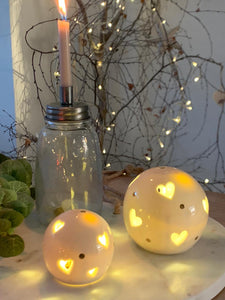 A beautiful glass jar with a vintage Grey Silver lid which is the perfect size for popping a taper candle in. 


Ideal for pretty flower storage or beans / pulses in the jar! 
Approx height 17.5cm 


Lid Fits - ** TALL Taper Candles on our website ** Candles not included.