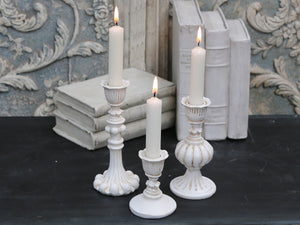 French inspired and romantic! A beautiful set of 3 antique cream candlesticks! Sold as a set of 3 - 1 of each design as shown. Antique distressed finish. 
3 Candle sticks heights - 8cm, 14cm, 17cm 
All colours of our dinner candles fit perfect! Available to buy seperately on our website!