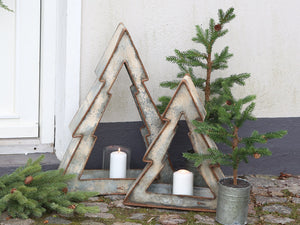 Look at these statements! Gorgeous antique zinc Christmas trees with glass candle holders to hold a chunky pillar candle.  


sold Individually 
Small - Height 43cm x length 38cm x 10cm width
Large - Height 58cm x length 45cm x 12cm width

Please note glass candle holder included but pillar candle is not included.